Dear Quentin, 
My sister and I, both adults who are married, have run into some major problems in our relationship with each other. We have always been close but we grew up in a tumultuous household that has left us both with deep emotional scars. 
Recently, she has decided to at least, in my opinion, project her emotional baggage onto me. This has resulted in her deciding not to talk to me and blocking my cell number. The core financial issue here is that I pay for the cell phone bill as we are all still on a family plan! 
I pay roughly $70 per month, which includes her monthly installment. I think her behavior is egregious — to block my number and expect me to continue paying her bill. I don't however want to hurt our relationship further as I hope to reconcile. Should I remove her from the plan?
The Other Sister
Dear Sister,
For whatever reason, your sister is angry, and blocking your number is a way of expressing her frustration, but it's also a way for her to disassociate from the relationship. Blocking you is an easy way to avoid conflict and stress. Pressing the block button is far from an ideal way to manage a relationship, unless you are protecting yourself from an abusive situation or a stalker. 
But like many such acts involving technology — blocking you on your iPhone
AAPL,
-1.52%,
unfollowing on Twitter, unfriending on Facebook
META,
-0.64%
— it's a bold statement and often done in the heat of the moment. One little push of a button can result in an epic fallout for the injured party. But kicking her off the family cell-phone plan will only escalate the situation, and add fuel to the fire. 
"'At some point in life, we need to find the kindest path, particularly if we want that person in our life long-term.'"
At some point in life, we need to find the kindest path, particularly if we want that person in our life long-term. You will never have another sister who will be as beautifully imperfect as this one. You grew up in a dysfunctional household, and you are dealing with the ramifications of that. You may have learned to lash out when you are hurt and retaliate. It creates a cycle of pain. 
Someone needs to be the adult you never had growing up. Let that person be you. If your sister is on your family plan, I assume she needs financial support. Pulling the plug on her cell-phone coverage could have far bigger consequences for her than this relationship. She will need her phone for work, and to pay bills, in addition to seeking out support from friends and family.
The knee-jerk reaction would be to kick her off the family plan. But we are also living in an environment of rising inflation, economic uncertainty, and the looming threat of a recession. Write your sister a letter, offering to talk whenever she is ready. But retaliation, especially when it could have serious financial and professional implications for your sister, is not the answer.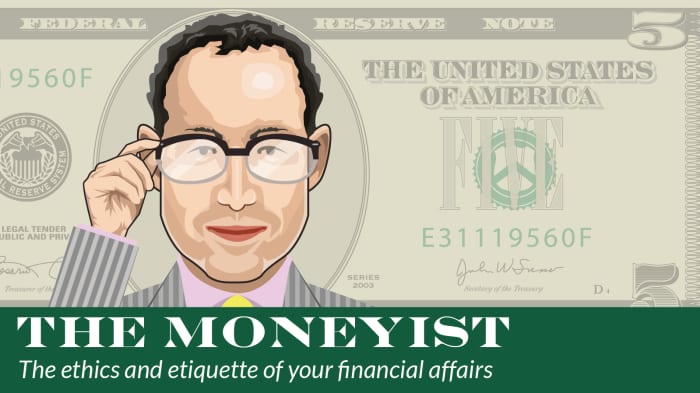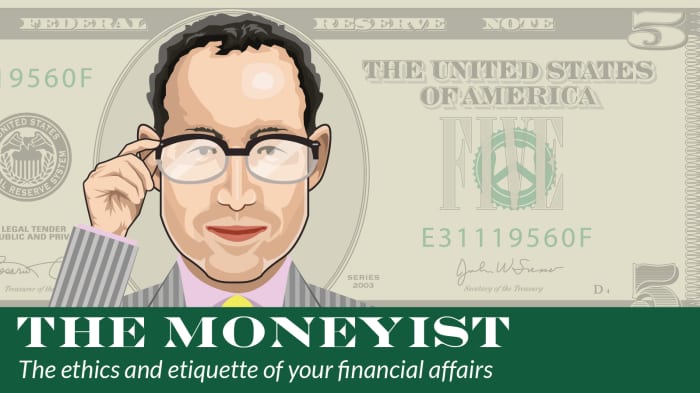 Check out the Moneyist private Facebook group, where we look for answers to life's thorniest money issues. Readers write to me with all sorts of dilemmas. 
By emailing your questions, you agree to have them published anonymously on MarketWatch. By submitting your story to Dow Jones & Co., the publisher of MarketWatch, you understand and agree that we may use your story, or versions of it, in all media and platforms, including via third parties.
The Moneyist regrets he cannot reply to questions individually.
More from Quentin Fottrell:
'When I ran it past the missus, she went ballistic': I want to buy a $40,000 car, but my wife said no. Then things really got weird.
'I feel used': My partner stays with me 5 nights a week, even though he owns his own home. Should he pay for utilities and food? 
'Poor people are not stupid': I grew up in poverty, earned $14 an hour, and inherited $150,000. Here's what I have learned from my windfall.