Dear Quentin,
My oldest sister, "Tracy," alienated me and my middle sister when my parents needed our help to care for them. Although we tried to help with my parents' care it always had to be on Tracy's timeline. She wanted to dictate when, where and at what time we should help. If we didn't abide by her rules, we couldn't see them. 
Tracy put my father in a nursing home without telling us and, after a few visits. she removed me from the visitation list. My middle sister and I had to jump through hoops to visit him. Tracy moved my father into her house, and threatened that when my parents passed away she would have them cremated and not even tell us.
"'My mother is 78, and has told me my oldest sister bought a cremation plan for her as well.'"
I only found out last week that my father passed away — seven months ago. It was quite a shock. So here's my question: Can I sue her for my father's ashes? We live in Texas. I have a power of attorney dated 1999. I am sure Tracy has one that's more recent than mine, but he also had dementia before he died. 
I don't know if I should sue her now or wait for my mother to pass because Tracy is doing the same thing with my mother. My mother is 78, and has told me that Tracy bought a cremation plan for her as well. I asked my mother if she wanted to be cremated or buried, and she said that she wasn't sure.  
What is the best course of action?
The Youngest of Three Sisters
Dear Youngest,
In the decade I have been writing this column, I have to say: this is probably the most unusual question I have received. I have read some surprising stories of people behaving badly in my time: families fighting over wills, people loaning friends money and living to regret it, and pesky in-laws coming to stay and eating their guests out of house and home. But I understand that your sister has acted in an extremely bizarre manner, and you are left with this conundrum over his remains. Can you sue? Sure, you can do anything you like. Should you? No. Here's why:
Each state has rules about funerals, inheritance and remains. In Texas, custody of remains go to whomever was listed in the will by the decedent (your father) or, if there is no will, the next of kin (your mother, who is still living). The next of kin obviously depends on the circumstances of the decedent upon their death. If you passed away, and did not have children, your siblings would be your next of kin if your mother predeceased you and you did not leave a will dictating what happens to your estate and/or your ashes. That's something to think about for the future.
"'Don't acquiesce and allow one sibling to dictate your remaining parent's care.'"
Leaving your father's ashes aside, two important issues remain: they are related to your mother's wellbeing and her final wishes. Both of these questions are within your control. In Texas, she can sign a "Disposition of Remains" document, which allows a third party to carry out your mother's wishes as to what happens to her body after she passes away. That would include whether she wishes to be buried or cremated, and what would happen to those ashes after the fact.
If that named person does not act? "There is a presumption that he or she is unable or unwilling to make funeral arrangements," says Rania Combs Law. "In that case, the person's rights will be terminated. After, the right to control the disposition passes to the next person in the line of priority. If the person who makes funeral arrangements is not an appointed executor or administrator, he or she is liable for the reasonable funeral cost and can be reimbursed for that cost from the decedent's estate."
Isolation is one of the hallmarks of financial abuse and — while that may or may not be the case here — your eldest sister's behavior suggests to me that you and your middle sister need to be more proactive in your mother's care, her power of attorney, and her last will and testament. A family-law attorney will advise you on all of the above. Ultimately, please don't acquiesce and allow one sibling to dictate your remaining parent's care. Talk to your mother, stay involved, and try not to allow months to go by without contact with her. 
In the meantime, perhaps you can also talk to your middle sister about holding your own memorial service for your father, so you can properly say goodbye.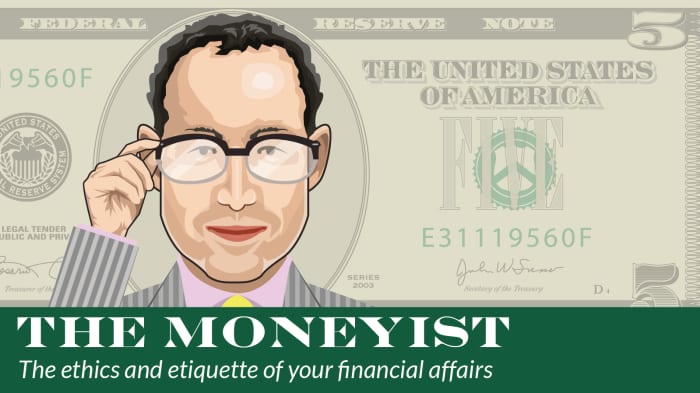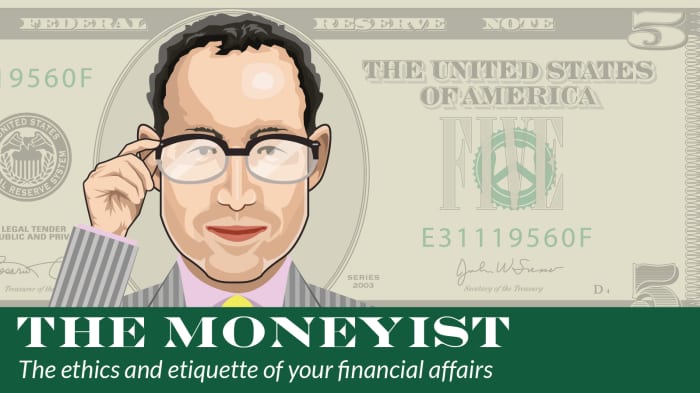 Readers write to me with all sorts of dilemmas. 
By emailing your questions, you agree to have them published anonymously on MarketWatch. By submitting your story to Dow Jones & Co., the publisher of MarketWatch, you understand and agree that we may use your story, or versions of it, in all media and platforms, including via third parties.
The Moneyist regrets he cannot reply to questions individually.
More from Quentin Fottrell:
'We're very upset!' We gave a friend $400 concert tickets and $2,000 Rangers seats, but weren't invited to his wedding. Do we speak up?'
He's content living paycheck to paycheck': My husband won't work or get a driver's license. Now things have gotten even worse.
'I'm 62 and ready for my golden years': I've $1.7 million in annuities, Roths and index funds. Can I afford to never work again?