"'The dream of homeownership is alive.'"

— Matt Vernon, Bank of America

The housing market is out of whack. Mortgage rates and housing unaffordability have hit multidecade highs, and low inventory has made matters more difficult for would-be buyers across the board. 
It may be little surprise, then, that sales of existing homes and new builds are cooling. Older homeowners are staying put, and younger would-be buyers are strapped for cash.
Despite the challenging backdrop, younger generations are not giving up, said Matt Vernon, head of retail lending at Bank of America. The dream of homeownership, he said, is alive.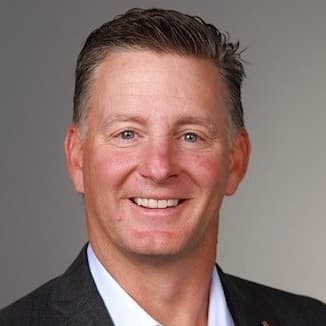 "While they recognize the challenges from an economic perspective, their desire for homeownership persists," Vernon told MarketWatch on an episode of Barron's Live.
More than half of prospective buyers planned to speed up their home purchases, or buy when they originally planned, the bank found in a survey of homeowners and renters in May. 
Some 62% of Generation Z buyers — born after 1997 — and 55% of millennial buyers — born between 1996 and 1981 — still had plans to buy a home. 
Additionally, 40% of prospective buyers told Bank of America
BAC,
+0.82%
that they felt more confident in their ability to buy a home today versus last year, the report added. 
Hope vs. reality of homeownership  
Current conditions, though, suggest a grimmer outlook for the housing market, particularly for first-time buyers. In other words, desire alone will not be enough. 
A Redfin
RDFN,
-0.96%
survey released earlier this month found that just 18% of millennials and 12% of Gen Z said they believed they would never own a home.
They lamented high home prices, lack of savings for a down payment and other factors — but they had not given up on the dream of owning a home.
The research also found that roughly 40% of Gen Z and millennials were open to working second jobs to fund a down payment.
"Is it going to be more challenging? Do you need to be better prepared? And do you potentially need to think about how you go about accomplishing that dream?," Vernon asked, answering affirmatively.
High interest rates, low credit scores
With the typical 30-year mortgage rate now over 7%, many homebuyers and existing homeowners looking to move or downsize find themselves in a quagmire.
Higher rates add hundreds of dollars in monthly costs, and often far more. They also prompt homeowners to stay put, as selling a home with an existing loan at a low interest rate and buying another with a 7% mortgage seems illogical. 
More more than half — 51% — of Bank of America's respondents cited high rates and home prices as a challenge when it came to buying a home, and 37% cited low credit scores and a lack of cash as probems.
There is some hope: In its August forecast, Fannie Mae
FNMA,
+0.69%
forecast that the 30-year fixed-rate mortgage would drop to 6.7% in the fourth quarter, and then to 6% by the last quarter of 2024. 
But there's no guarantee that will happen. It's hard to tell whether rates will come down to that range, Vernon acknowledged, citing "the lack of predictability in the market."
"We'll probably see some decrease in rates at a very limited level," Vernon added, although he expects a further decline in rates in the second half of 2024. 
Mortgage applications have fallen
Applications for mortgages from buyers and homeowners looking to refinance have dropped to the lowest level in nearly 30 years. "It's a very challenging market," Vernon added.
But not having a down payment may be a blessing in disguise: Just 18% of consumers said it's a "good time to buy a home," according to a recent Fannie Mae survey, 
"Consumers remain pessimistic toward the housing market in general and home-buying conditions in particular," Doug Duncan, chief economist at Fannie Mae, said.
"We don't see much upside to the index in the near future, barring significant improvements to home affordability, which we also don't expect," he added.
Buyers can look into down-payment grants
Vernon suggested down-payment assistance programs for cash-strapped buyers. For instance, many city housing agencies, nonprofits and even lenders offer grants to buyers. 
Bank of America offers $7,500 in closing costs and a maximum of $10,000 in down-payment assistance.
But these buyers have to meet eligibility requirements, such as income and geographic restrictions, and they must take out a home loan with Bank of America. 
In New York, the city provides down-payment assistance for qualified home buyers that could total up to $100,000. It comes with a list of requirements — from being a first-time owner to making only up to 80% of the area's median income. 
Buyers in New York also need to attend a home-buyer education course. If successful, the buyers get a forgivable loan of up to $100,000 to be used to fund a down payment or closing costs on a new home.
In Florida, a "Hometown Heroes Program" was launched by the state in June. It provides up to a maximum of $35,000 in down-payment and closing-cost assistance for buyers who qualify. 
To qualify, buyers should be working full-time with a Florida-based employer, and should buy a primary residence in the community where they plan to work. The program has additional special benefits for "those who have served and continue to serve their country."
When in doubt, ask. "Talk to your lenders about the grants that are out there," Vernon said.