It now pays to be an amateur.
The NCAA started allowing college athletes to make money from their name, image and likeness in 2021, after decades of student-athletes saying it wasn't fair that they didn't receive any money while the games they played in generated millions of dollars — especially football and basketball contests. And today, many of these athletes are not just making some extra cash on the side — they're making millions.
These NIL deals are negotiated by college athletes and their representation, and typically involve leveraging an athlete's brand and influence through promotional means. For example, a car dealership near a university campus may ask the college's high-profile quarterback to do a commercial for them in exchange for a monetary payment or a car. Similarly, an athlete can make money from social media, depending on how big their following is.
Football players are among the college athletes who make the most money from NIL deals, followed by men's basketball, women's volleyball and women's basketball. That's because college football and basketball have multibillion-dollar TV contracts to broadcast games, while most other sports generally have lower visibility.
With that in mind, here are the college athletes who make the most money from NIL deals according to On3's proprietary NIL algorithm, which is based on NIL-deal data, performance, influence and exposure
10. J.J. McCarthy, $1.3 million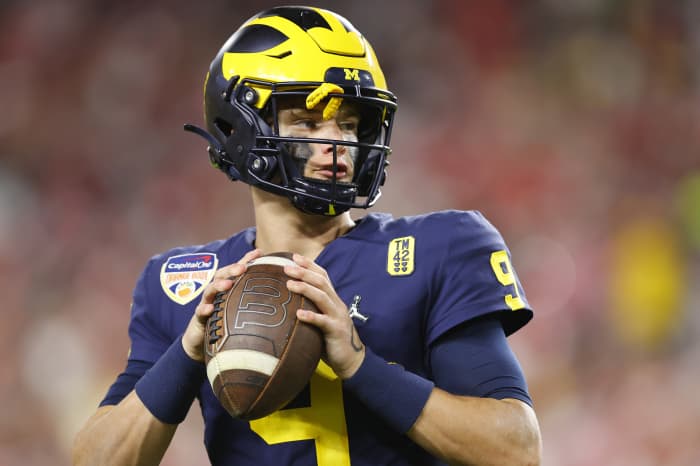 As the junior quarterback for the Michigan Wolverines football team, McCarthy is one of the six college football QBs in the top 10 of NIL earners.
McCarthy sports 276,000 followers across his social-media platforms, and has deals with Alo, Bose and Bowman.
Tie-8. Bo Nix, $1.4 million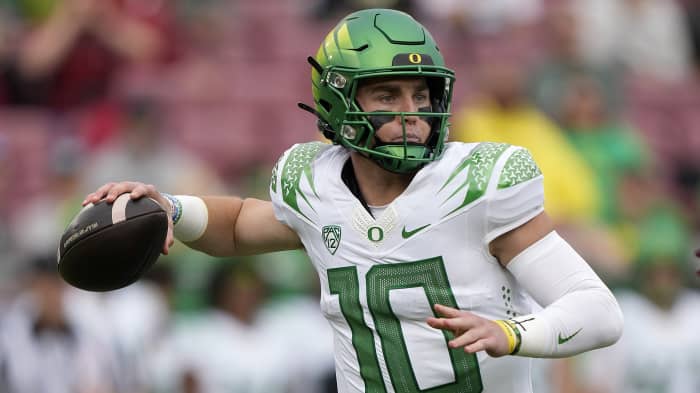 The senior QB for the Oregon Ducks has led his team to a perfect 5-0 start this season.
Nix has 219,000 followers on social media and NIL deals with 7-Eleven, Bojangles and Celsius. Nix is considered one of the top players in the nation and has the third-best betting odds to win college football's Heisman Trophy on DraftKings
DKNG,
-3.09%
sportsbook.
Tie-8. Spencer Rattler, $1.4 million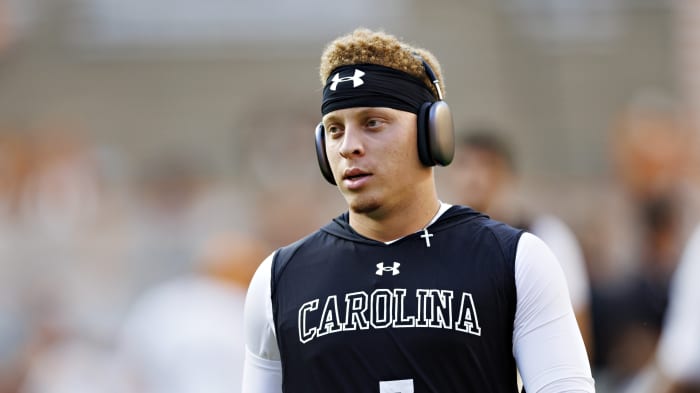 The South Carolina Gamecocks senior QB has one of the more robust NIL profiles in the nation. He has deals with Mercedes-Benz
MBG,
-1.33%,
Leaf trading cards and Raising Canes.
Rattler also has 578,000 followers across TikTok, Instagram
META,
-2.92%
and X, the platform formerly known as Twitter.
7. Angel Reese, $1.7 million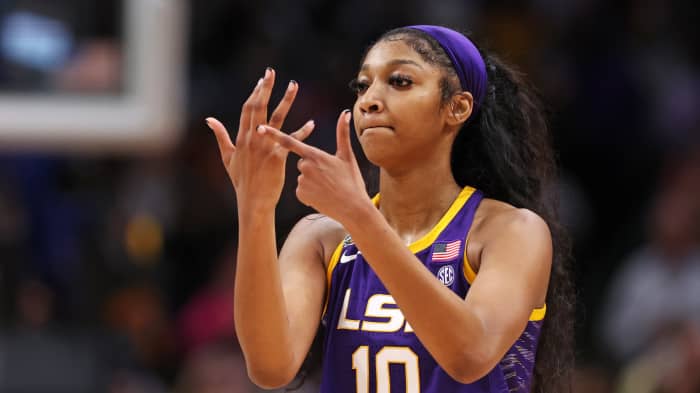 Reese was one of the breakout stars of the women's March Madness basketball tournament this year. The Louisiana State University hooper led her team to the 2023 title and famously flashed a "you can't see me" gesture in the title game.
Reese has brand deals with Airbnb, PlayStation and Intuit TurboTax
INTU,
-1.91%
and has appeared in ads for Amazon
AMZN,
-1.92%
and Pepsi Co.'s
PEP,
+1.21%
Starry. She also has 5.2 million followers across her social-media platforms.
During LSU's magical title run last season, Reese set an NCAA single-season record with her 34th double-double against the Iowa Hawkeyes and was named the most outstanding player of the Final Four.
Reese is one of just two female athletes inside the top 10 in On3's NIL valuation tracker, and the top college basketball player on the list.
6. Travis Hunter, $2.3 million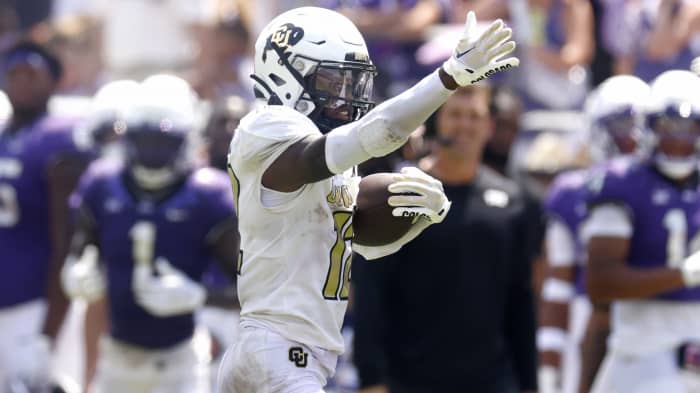 Hunter was one of the college football players who transferred to the University of Colorado from Jackson State last season to follow coach Deion Sanders.
Hunter, a five-star sophomore prospect, plays on both offense and defense — as a wide receiver and a cornerback — a rarity in a high-level college program. He has 1.9 million followers on social media, a successful YouTube
GOOG,
-1.22%
channel, and endorsements with Celsius Energy Drink and 7-Eleven.
Hunter entered the 2023 college season as the most highly touted NFL prospect at Colorado, and Deion Sanders contends rival schools have attempted to poach him via lucrative NIL deals.
"People offered Travis Hunter a bag — about $1.5 million to try to lure him and buy him out of the transfer portal," coach Sanders told 247Sports over the summer. "But Travis is not the kind of guy that can be bought. He isn't built like that. Travis is a relational young man that is built on relationships and stability. And that's what he wanted and desired. That is why he decided to ride and stay with us."
If and when Hunter decides to declare for the NFL draft, he will likely have a multimillion-dollar contract as a rookie that could dwarf his collegiate NIL earnings.
5. Caleb Williams, $2.7 million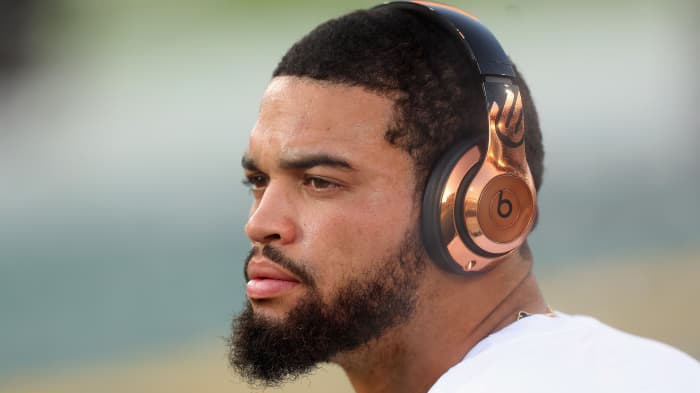 The University of Southern California QB is seen as a generational NFL prospect and the presumptive No. 1 overall pick in the 2024 NFL draft, but he isn't the top NIL earner.
Williams has 347,000 followers on social media, and brand deals with United Airlines
UAL,
-2.76%,
Alo and Beats by Dre.
Once the USC junior QB declares for the draft, his rookie contract will likely be set above $37 million, per Spotrac's estimates.
4. Arch Manning, $2.8 million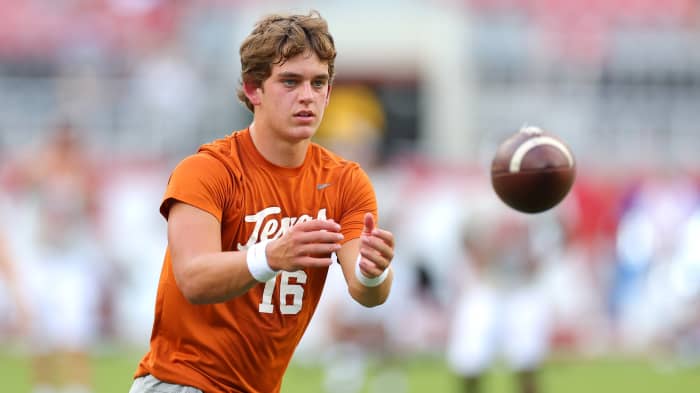 The Texas Longhorns freshman QB is one of several top NIL earners whose family plays a role in their fame. Arch Manning is the nephew of Super Bowl champion QBs Peyton and Eli Manning, and the grandson of former NFL QB Archie Manning.
Despite being a backup quarterback with no recorded statistics, the younger Manning has 277,000 followers on social media and has a brand deal with Panini. That deal involved him autographing an extremely rare one-of-one Prizm Black card that was auctioned off for $102,500, which was later donated to charity.
Manning was a standout high school recruit, ranked No. 5 in the nation in the 2023 class, and could have an NFL future.
3. Livvy Dunne, $3.2 million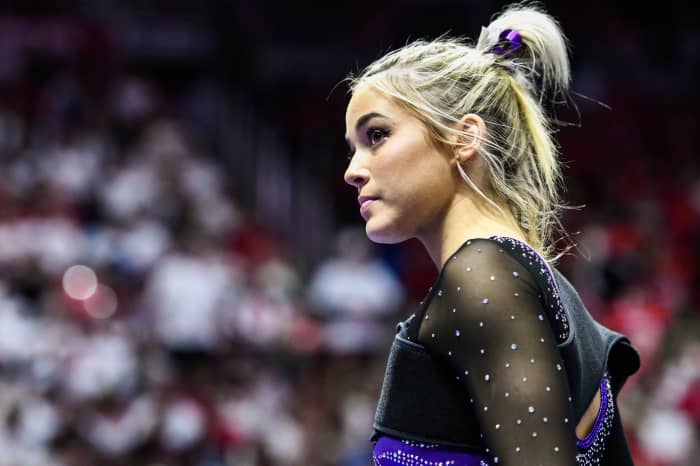 Dunne is the only college athlete in the top 10 of NIL earners who doesn't play basketball or football. The junior LSU gymnast is the top female NIL earner in the nation and has brand deals with Vuori clothing, Body Armor
KO,
+0.15%
and American Eagle Outfitters.
Dunne is the second most-followed college athlete on social media with 12.1 million followers on Instagram, TikTok and X combined.
For many years Dunne was seen as the poster child for NIL deals, and she said earlier this year that she could make as much as $500,000 from a single post.
"What I love with certain brands is getting long-term brand deals," Dunne said on the Full Send podcast in June. "Those are probably the best because you build a relationship with the brand and they want you year after year."
2. Shedeur Sanders, $4.8 million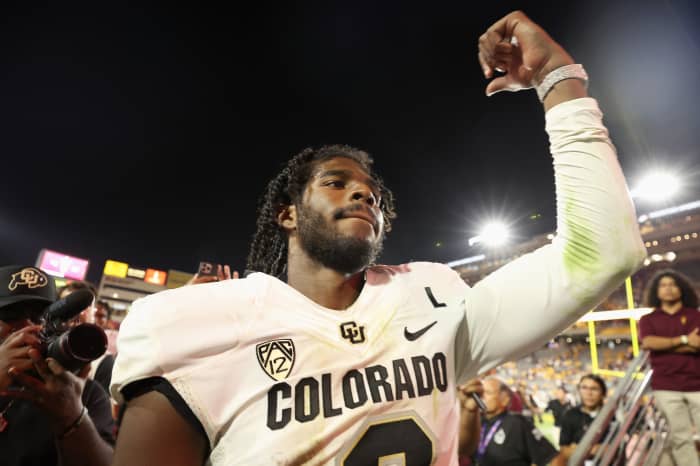 University of Colorado's Shedeur Sanders has become a phenomenon in the sports world. The 21-year-old junior made headlines after throwing for 510 yards and four touchdowns in Colorado's season-opening shocker against No. 17–ranked Texas Christian.
Colorado has become the center of the football world since Shedeur's father Deion took over as coach. Coach Prime's team is currently 4-2 — the team was 1-11 last season, good for last place in its conference.
The quarterback has more than 2.3 million followers on social media, and has already inked several deals with big brands, including with yogurt producer Oikos
0KFX,
-0.82%,
Gatorade and Mercedes-Benz. He has shown fans some of his new Mercedes cars on social media, too.
Overall, Shedeur Sanders's NIL value currently sits at $4.8 million, according to On3, up from $1.5 million at the beginning of the year — that's the highest value in all of college football. For context, that's nearly twice the average NFL player's salary.
1. Bronny James, $5.9 million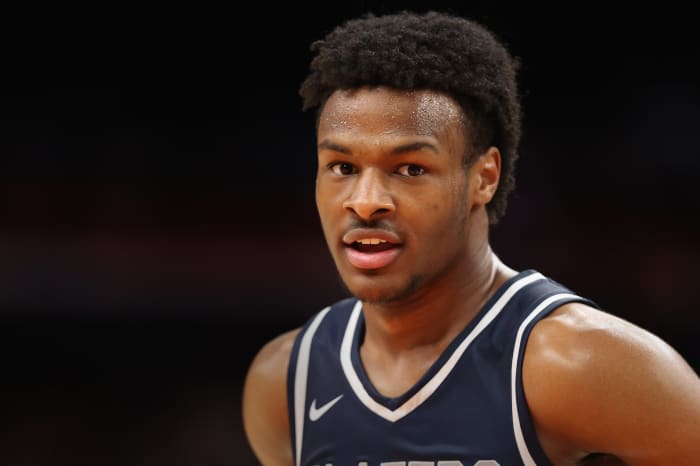 James has perhaps the most famous family member of any person on this list. He is the son of NBA legend LeBron James, and is currently set to begin his freshman basketball season at USC.
The younger James has yet to play a game at his new school, but will immediately be one of the most well-known players in college athletics. James has 13.5 million social media followers, the most of any college athlete, and has brand deals with Nike NKE, +0.66% and Beats by Dre AAPL, -1.03%, two brands his dad is also repped by.
Bronny James suffered cardiac arrest in July during a basketball practice and had to be taken to the hospital. But he's on the road to recovery, and hopes to play basketball this season.
"Bronny is doing extremely well," the older James said last week. "He has begun his rehab process to get back on the floor this season with his teammates at USC. (With) the successful surgery that he had, he's on the up-and-up. It's definitely a whirlwind, a lot of emotions for our family this summer. But the best thing we have is each other."
See also: Michael Jordan is now worth $3 billion. Here's what billionaire athletes have in common.
Read more from source