Talk about threading the needle — Meta has been building hype for its Twitter copycat, Threads, this week, and even launched it a day early on Wednesday evening. And because it's an app that's building off of Instagram user data, it could gain traction pretty quickly.
Threads' launch couldn't come at a more opportune time for the Facebook parent company, as Twitter owner Elon Musk just rolled out a slew of controversial changes on his own platform — such as limiting the number of tweets that non-paying users can see each day, and moving Tweetdeck behind a paywall — which has put plenty of Twitter users on the hunt for an alternative app.
Read more: Meta's Threads could be a 'Twitter killer' — or could be a dud
"Let's do this. Welcome to Threads," Meta
META,
+2.92%
CEO Mark Zuckerberg said in a Facebook post late Wednesday. He also included a QR code to sign up. Threads is available for download on both Apple's
AAPL,
-0.59%
App Store and Google's
GOOG,
+1.72%
Google Play, as well as Threads.net, which appears to be the web portal for the new social-networking site.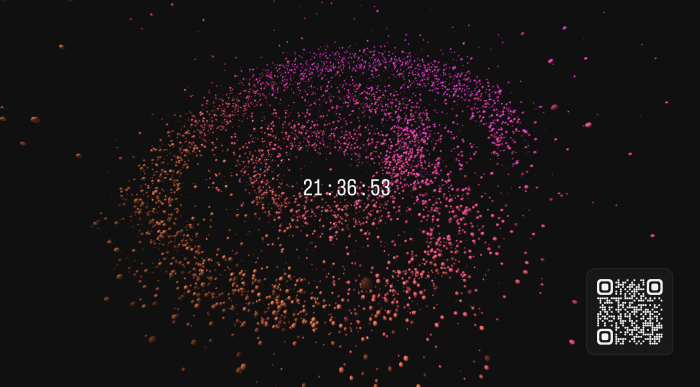 Little is known about Threads yet, besides the fact that it is an Instagram app. Meta declined to comment, instead directing MarketWatch to read Zuckerberg's Instagram Story. But here's what we know about Threads so far, as well as some screenshots that Meta has shared on various app stores.
What is Threads?
Meta describes Threads as an Instagram app where "communities come together to discuss everything from the topics you care about today to what'll be trending tomorrow."
Instagram added in a blog post on Wednesday night that you can log into Threads using your Instagram account, and posts can be up to 500 characters long and include links, photos and videos up to 5 minutes in length.
It looks to be a more text-based microblogging social-media site, very similar to Twitter, where people can share their points of view or engage in conversation with their followers. Preview screenshots shared on the App Store and Google Play Store, for example, show a user posting that they've found a new, "cozy" coffee shop in their neighborhood. The post then asks followers to share their own favorite spots to unwind. And the comments feature followers reacting with "likes" and sharing pictures and text describing their own recommendations.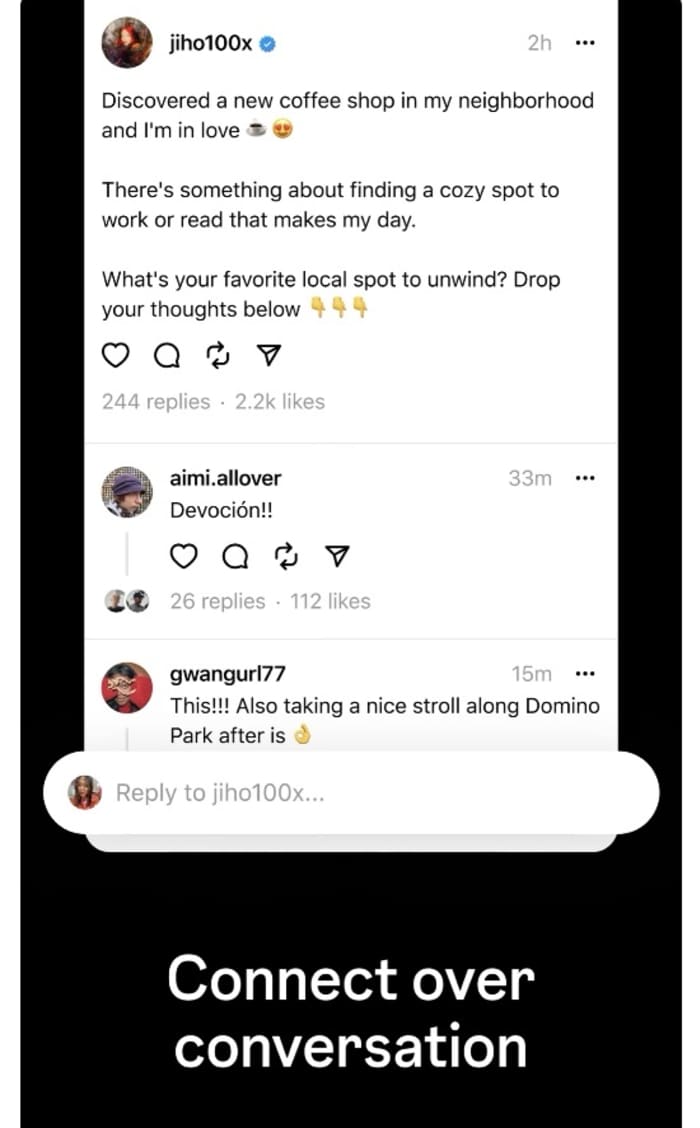 This more text-based, call-and-response post differs from Instagram itself, which has been more focused on users posting images like photographs, illustrations and videos, with followers able to leave "likes" and comments underneath.
When will Threads be available for download?
While Zuckerberg originally said Threads would be available at 10 a.m. Eastern on Thursday, it jumped the gun and went live at 7 p.m. Wednesday.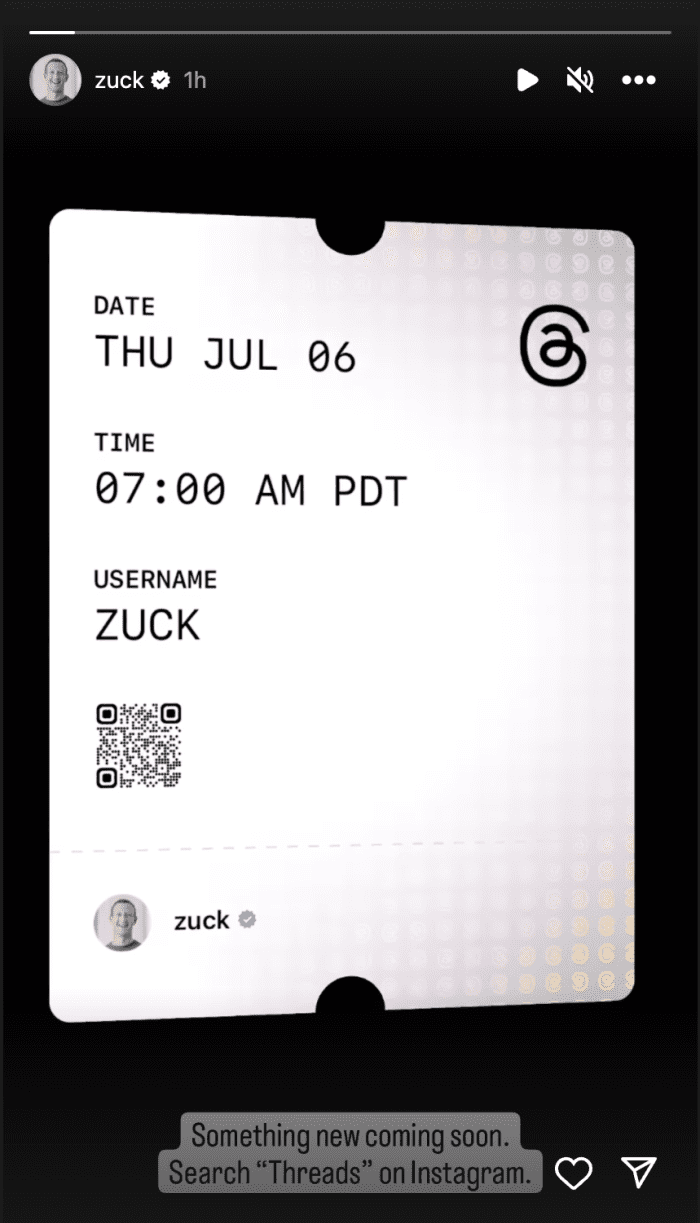 How do I sign up for Threads?
Threads is available on both Apple App Store and the Google Play Store. Or, you can also look up "threads" in Instagram's search bar, which causes a ticket icon to pop up. Clicking on the ticket also takes you to a QR code that links to Threads.net, which also features a QR code to sign up.
You'll sign in using your Instagram account, and your Instagram username and verification will carry over to Threads, the company said, with the option to customize your profile specifically for Threads.
How much will Threads cost?
Threads is be free to download.
What's the age rating for Threads?
The App Store recommends Threads for users ages 12 and up, noting the content on the platform may feature mild or infrequent alcohol, tobacco or drug use; mild or infrequent profanity or crude humor; mild or infrequent sexual content and nudity; as well as mild or infrequent mature/suggestive theme.
In a blog post, Instagram said anyone under 16 (or under 18 in certain countries) will be defaulted into a private profile when they join Threads.
Do you have to create a new account or download a new app?
Threads is a separate Instagram app, but the description says that users will be able to keep their Instagram username and follow the same accounts that they already follow on Instagram.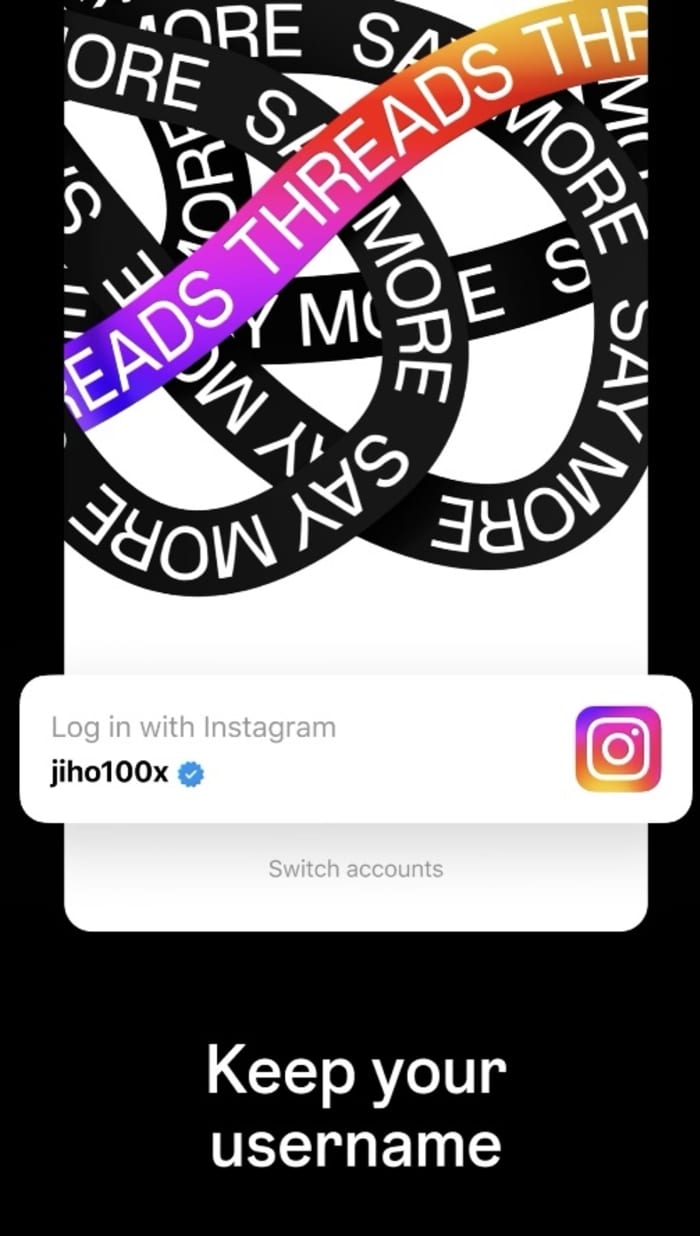 And you'll be able to follow new accounts and grow your own audience, as well. "Whatever it is you're interested in, you can follow and connect directly with your favorite creators and others who love the same things — or build a loyal following of your own to share your ideas, opinions and creativity with the world," the app description says.
Your Threads feed will include "threads" posted by people you follow, as well as recommended content to help you discover other creators on the platform. The company blog post added that you will be able to control who can mention you, or who can reply to you. And like on Instagram, you can add hidden words to filter out replies to your threads that contain specific words. You can also unfollow, block, restrict or report a profile on Threads by tapping the three-dot menu, and any accounts you've already blocked on Instagram will automatically be blocked on Threads.
Can you import your Twitter followers to Threads?
That's the question on everybody's mind so far, according to early adopters. All Meta has said for now is that it plans on being compatible with the open, interoperable social networks and apps, including Mastodon and WordPress, and potentially Tumblr.
Read more: Threads debuts to crush of users and a question: How do I import followers from Twitter?
How many people are using Instagram already vs. Twitter?
Instagram counts more than 2 billion monthly active users, The Wall Street Journal notes, while Twitter has 363.7 million monthly users, according to an estimate provided by Insider Intelligence. And more than 50 million mobile users in the U.S. use both apps, according to Data.ai.
Read more about Meta and Twitter's rivalry on MarketWatch:
Elon Musk and Mark Zuckerberg challenge each other to a cage fight
Musk vs. Zuckerberg: Which tech heavyweight is already winning the Wall Street cage match?